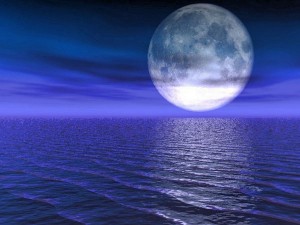 Happy Full Moon day friends, I hope you have an exciting day planned. If you have been following my Tumblr blog then you have read how to handle this Full Moon in Sagittarius, along with the Lunar Eclipse that we have in conjunction with this Moon. Today's Moon is one that has the potential to truly energize the psychic energy, so you want to use this to your fullest potential. The best part is that you will also be able to do so all through the weekend, as this energy is not going to subside for at least 48 hours after this evening. Be sure you are following my About Me page and my Pinterest boards as well over the weekend as I will be posting Full Moon love spells as well that you can use all weekend long. You don't want to miss it! But what specifically is the Full Moon in Sagittarius about, and how can we use these qualities to our fullest advantage this weekend? Let's get to it.
When the Moon is full and in Sagittarius, you are given an opportunity and a time to let your mind wander to whatever excites you and ignites you. Sagittarius is a Fire Sign, and a mutable sign, so they do like to wander, and they do need a lot of stimulation. Don't fix your mind on one concept or notion during this period, give yourself some permission to be flexible and spontaneous, and you may well be surprised at the results.
This is also a good period for rebuilding or removing dead relationships. Here you have the opportunity to make a decision, and commit to it. And you will be favored one way or another in the process. Unfortunately there is an intense Saturn alignment with this Moon which means there might be a shortage of cash or time, be frugal in these regards today and over the weekend you won't feel the pressure so much.
We do love Sagittarius for all of the passion and excitement it lends to our day to day, but the truth is that they are hard to get to commit because they are often onto the next big thing. That's the mutable fire sign in them. Thankfully for you this won't have an impact because this Moon energy will only last for two days. So once you tap into what excites and energizes you, you can make the decision from there whether or not it is worth seeing it through.
And that's it for your Full Moon today my friends. As I say, if you want to know more about it be sure you are following my Tumblr blog through the weekend to keep getting insights for this Full Moon period. I will also be posting some spells up on Pinterest later. Until next time, have a grand Full Moon. Love, Norah
« Norah Guide's Explores Jupiter in the Houses: Houses 10 Through 12 Norah Guide's Discusses How to Do Protection Rituals »